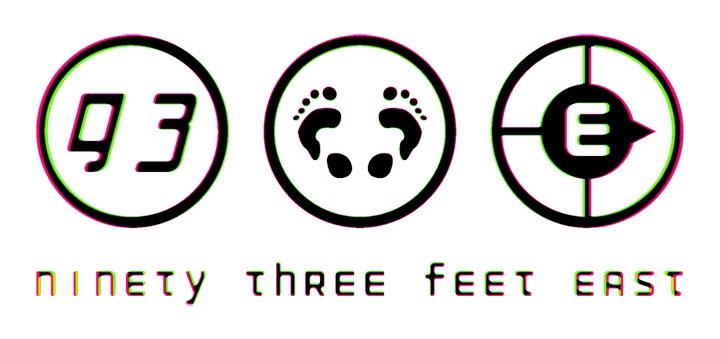 Paul Mullen's not so new outfit 'Losers' consisting of Paul, Tom Bellamy ( Cooper Temple Clause ) & Eddy Temple Morris ( Oceansize ) have announced a Secret Garden Party warm up show at 93 Feet East in London on the 11th July. Support TBA. The track 'Turn Around' ( due to be the next single ) is currently being remixed by DJ SHADOW.
So obviously with it being a warm up show, you guessed it. Losers will be taking to the Eddy Temple Morris' Temple Of Boom stage at The Secret Garden Party on 20th July at the festival which runs between 19-22 July near Huntingdon, Cambridgeshire.
Other acts consist of Jacques Lu Cont, Utah Saints, Krafty Kuts & A Skillz with Dynamite MC, Adam F, Scroobius Pip, Niki & The Dove, Danny Byrd & MC Risky, Mistabishi, Herve, Adam Freeland, Mixhell, Jon Carter, Get Cape Wear Cape Fly, High Rankin, True Tiger, Rack & Ruin, Monkey Mafia and TC.
Shock One, Freq Nasty, Wilkinson, EddyTM & Majestic Losers, Ayah Marar, Russ Cuban, Cut La Roc, David Dunne, Akira Kiteshi, SkisM, Rednek, Caan, Engine Earz Experiment, Maribou State, C.R.S.T , Baxta, Afghan Headspin, Pathaan, plus Effect Mode & Illaman will also be there.
Finally, 2 Bit Thugs, Hiatus And Shura, Kry Wolf, Steve E Something, Disqo Conqrette, Swifty B, Feeling Gloomy, and Rawkus Noize MCs Majestic, Krafty MC, Illaman, Bad Manners and MC Gaika have been added to the bill, with more to be announced.
This year's theme is 'Standing On Ceremony'
The festival's tiered ticketing system has now reached Tier 4, with ticket availability as follows:
Adult Tier 4 Tickets: £185.00 (£190 with booking fee)
Adult Tier 5 Tickets: £195.00 (£200 with booking fee)
Teen Ticket (13 – 17 years): £130 (£135 with booking fee)
Campervan: £60 (£63.50 with booking fee)
Under 12's: £0
Family Camping Pass: £20.00