We introduce you to Paul's latest project and encourage you to buy this EP instantly.
Born out of a bunch of songs written a bedroom somewhere in the vibrant warehousing district of London's Manor House comes Bleach Blood. Along with the thundering beats of Invisible Frank, Charlie Elliot synthed up bass lines and touring guitarist Paul Mullen's math psych guitars, expect honest songs about love, loss, escapism, friendship and whatever else falls out of their collective heads.
Bleach Blood… are pleased to meet you, and you can check out their debut single which is featured on 'The Young Heartbreakers Club EP below, and purchase it from iTunes here.
Twitter / Facebook / Spotify /
Instagram: @bleachblood
We also took the time to put together a few wallpapers for your Laptop, PC, iPad, iPhone, or whatever other piece of technology you might be using to view this.
iPhone 5 Wallpaper / Lock Screens
Blackberry Wallpaper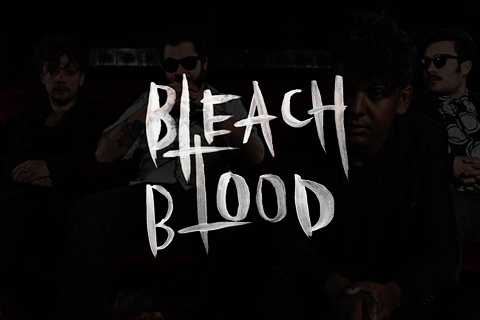 If you have got this far, then check out this awesome acoustic version of Let Your Heart Sing from when Paul & Jamie went along to Cheer Up Clothing, not literally.
[vimeo http://www.vimeo.com/55371438 h=360]
CHEER UP CLOTHING PRESENTS – 'LET YOUR HEART SING' BY BLEACH BLOOD from Cheer Up Clothing on Vimeo.